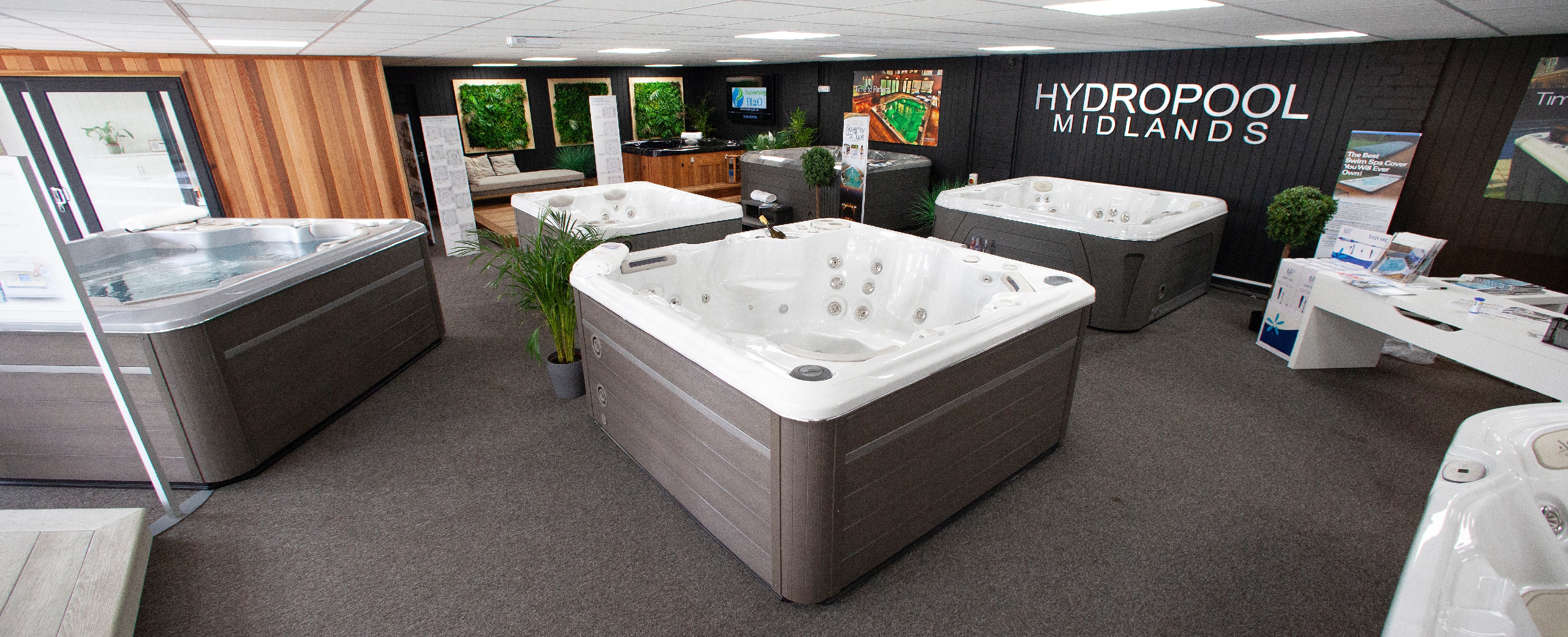 Hot Tub / Swim Spa - Specialist Or Superstore? Which Is Your Cup Of Tea?
Imagine starting your day with a revitalising dip in the Hot Tub. A few minutes of warm, soothing bubbles each morning would improve your circulation, relax your muscles and just make you feel better. You'd start your day in a peak state of mind, better prepared to face your day at work.
Or, after a long day, immerse yourself in deep joy, close your eyes and feel the stresses of daily life just melt away. Soft, comfortable pillows gently supporting your head and neck, the hydrotherapy system massaging every inch of your body … stretch out, relax and enjoy.
Sounds good, right?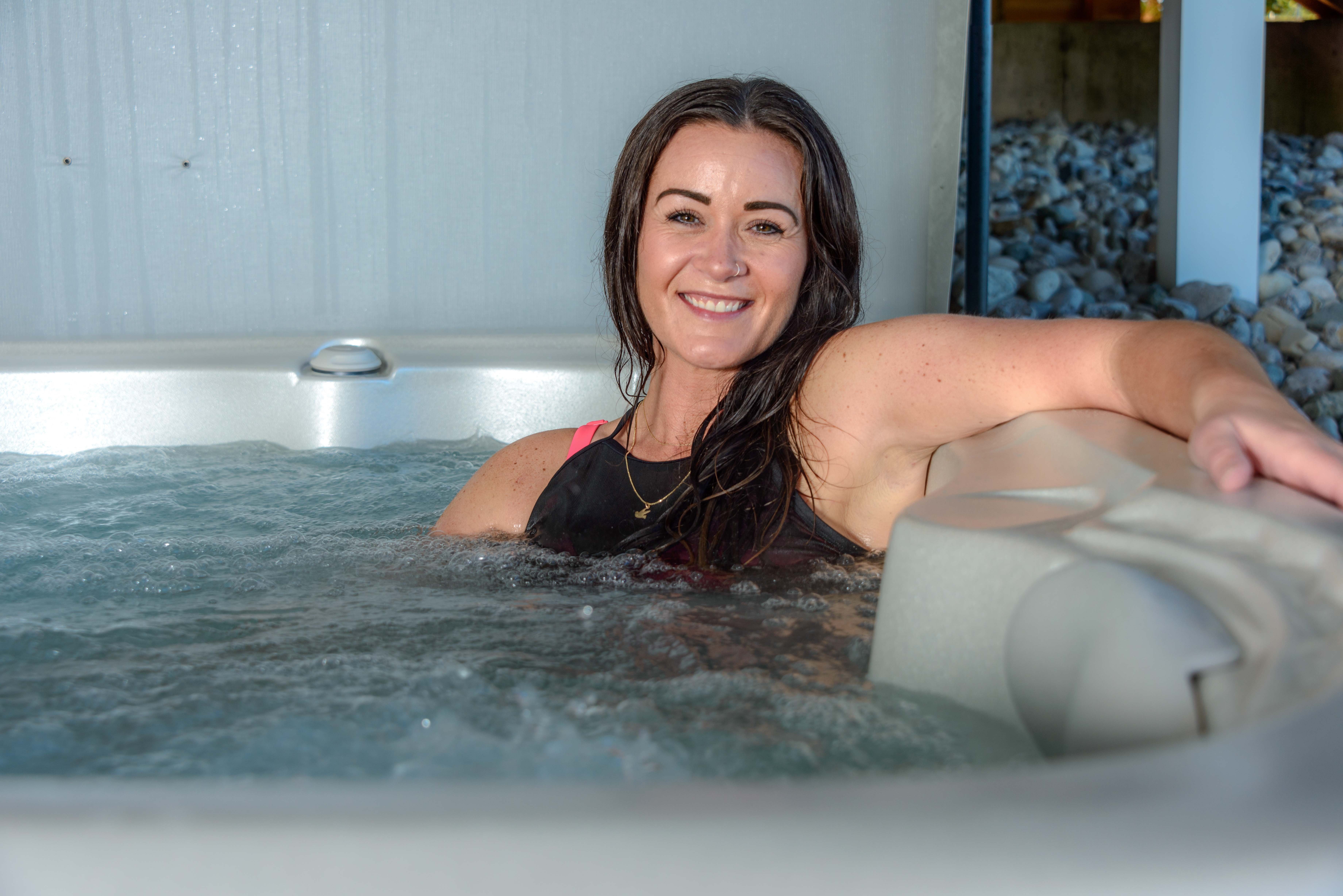 You want to immerse yourself in luxury, so where are you going to go?
A Google search of "home spa" returns about 3,380,000,000 results. I think we need to narrow that down!!
Five Of The Most Popular Destinations To Purchase A Spa Or Swim Spa
The Spa/Swim Spa Specialist
The DIY Shed
The Garden Centre
The Spa Centre (usually in a converted car showroom).
Online
Now let's bubble up the best to the top (pardon the pun). Consider these questions.
If you called each of these which would you expect to be able to connect you with an expert the fastest?
Once you're talking to an 'expert', which of these would you expect to have the greatest specialist knowledge?
Which do you think would have the best aftersales care? If you had a problem, which do you think would sort it the fastest?
Passion, Knowledge And Expertise
I put this to the test. I called a local garden centre that sells spas, a DIY shed, a spa centre (as predicted in a former car showroom) and I searched for a contact number for a randomly selected on online supplier (and in the end gave up).
Naturally, the spa centre was able to connect me quickly to an 'expert' who, when pushed about technical details about the filtration system, turned out to be more of a salesman. The garden centre and the DIY shed employees had what I call "a brochure-deep knowledge" of the products they were selling, in other words their expertise extended to what it said on the box or user manual. I'm still looking for a contact number for the online provider but a quick conversation via their online chat facility has left me less than inspired.
Then, there's the Spa and Swim Spa Specialist. Obviously, I can't call myself, but feel free to rate my knowledge, passion and expertise by calling 0800 144 8827, or even better come and visit our show site, near junction 25 of the M1.
A visit to our show site will excite all your senses. The sight of that crystal clear water is inviting enough, but add in the enticing sound of the bubbles as they simmer gently or rise up temptingly into a crescendo of utter relaxation, and then when you feel the warm water on your skin as the jets send those bubbles dancing through your fingers, honestly, it's a product that sells itself. Even that unmistakable scent of chlorine takes you right back to your childhood and perhaps simpler, less stressful times.
I appreciate that that is just four senses, and I promised to excite them all, so how about I complete the set with a cracking cup of tea or coffee while you browse.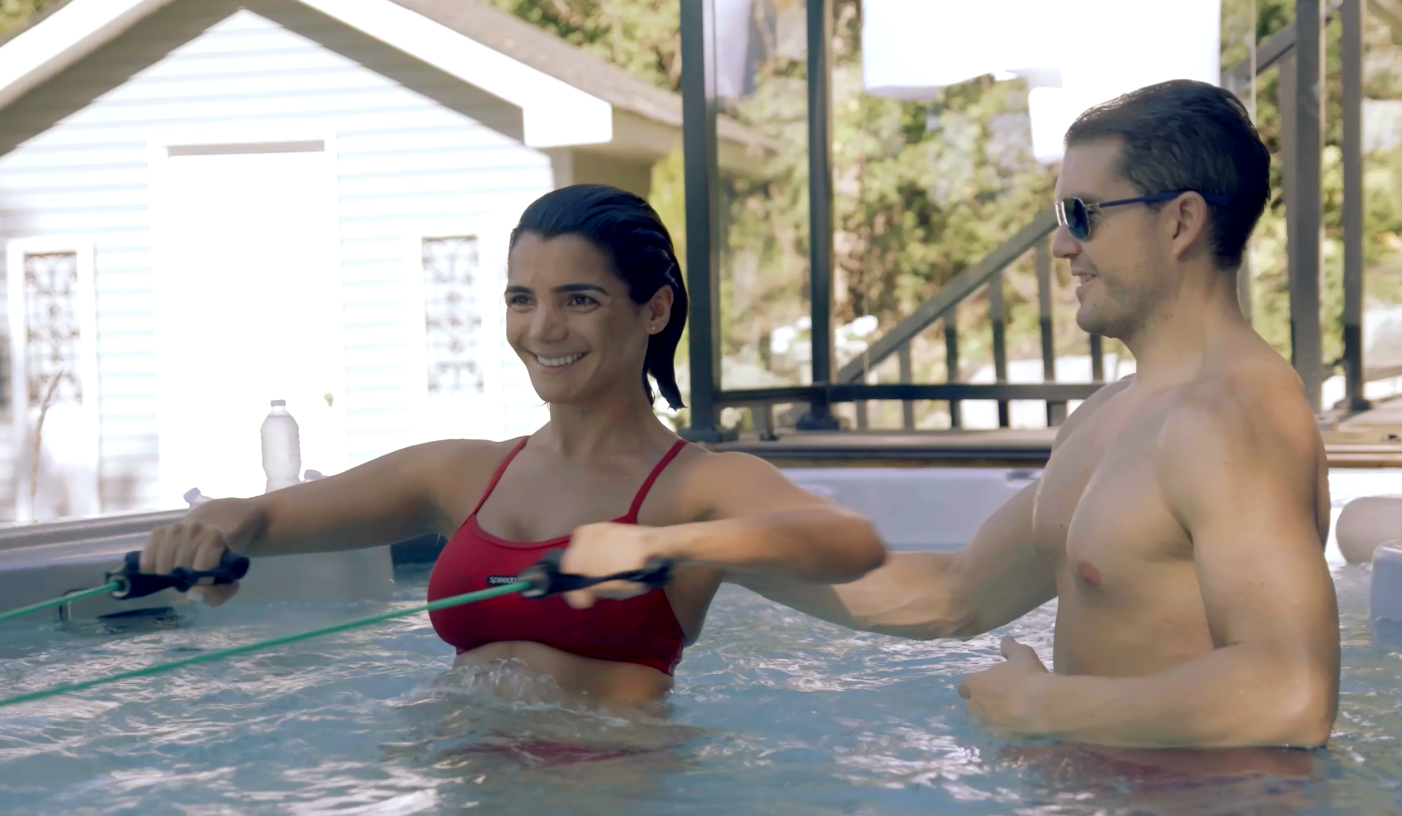 A Specialist Is Everyone's Cup Of Tea
Actually, a brew gives us the perfect illustration of the difference between a DIY shed, a garden centre and a specialist.
In Nottingham, where we are based, close by there is a garden centre and a DIY shed with nice cafés, and the tea there is alright. I mean, it's a tea bag, it's no different to what you could make yourself at home, but it's warm and it's wet. Then, in the centre of Nottingham, there is Josephine's Tea Lounge, think Betty's in Harrogate! At Josephine's the tea is on another level! The owners Jo and Steve know and love tea, where each blend comes from and how best to serve it and adjust for a customer's specific tastes.
That's the difference that a specialist will give you. The passion, the knowledge, the expertise, the ambience, the thought that has gone into every part of your experience.
And that's what we're building.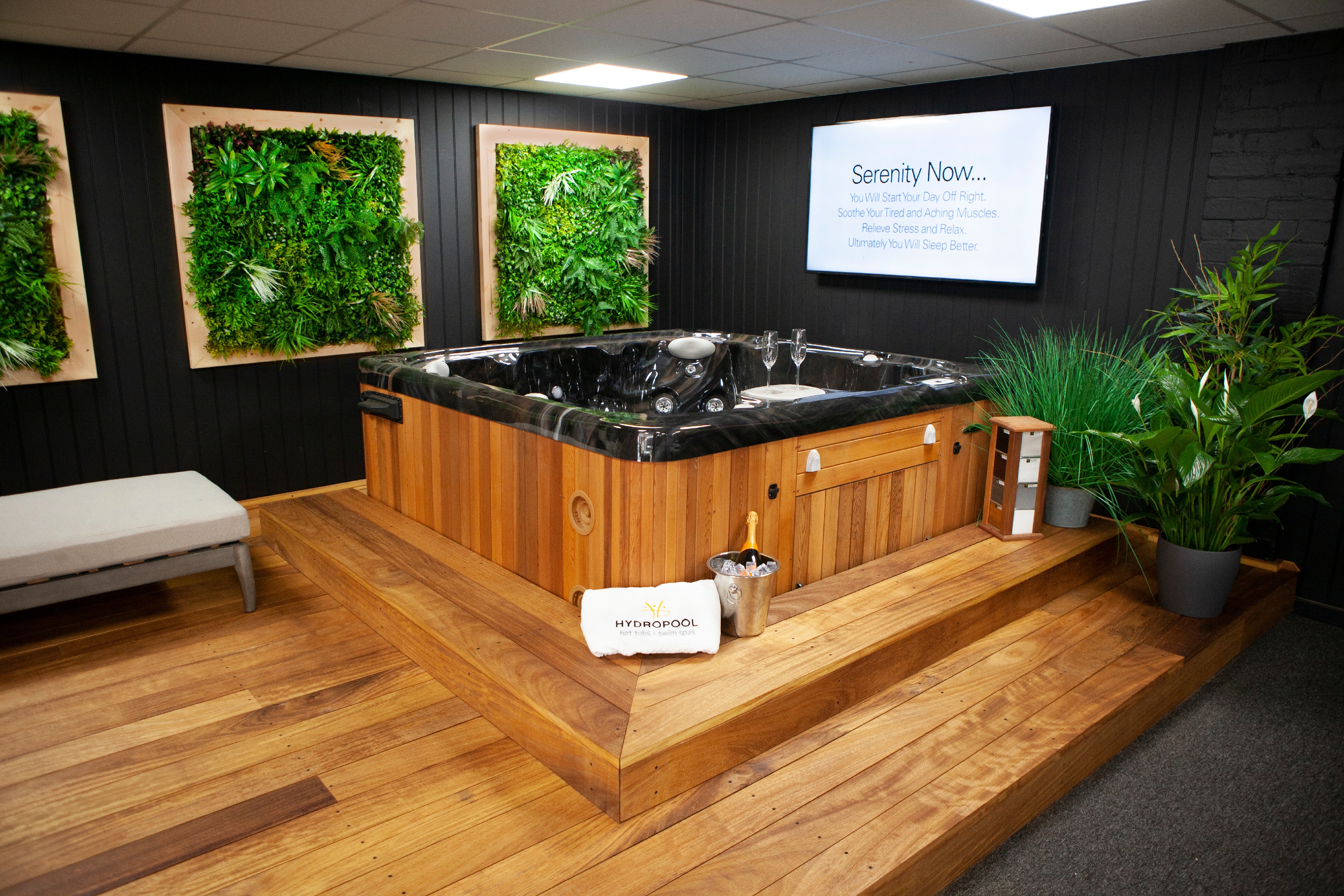 Biggest And Best
A visit to our show site is impressive now, and despite our years of experience, really, we've only just begun. When we're finished, ours will be the biggest spa and swim spa specialist show site in the Midlands.
Unlike the garden centres and the DIY sheds, we won't sell you a box and an instruction manual, we offer the full service. We can advise on everything from electrics to decking to a wood cabin to house your hot tub. We can help you create your perfect spa experience whether you're on a budget or you have a grander, specific build in mind. We are like the Josephine's Tea Lounge of the spa and swim spa world. Knowledge, passion and expertise – the full service.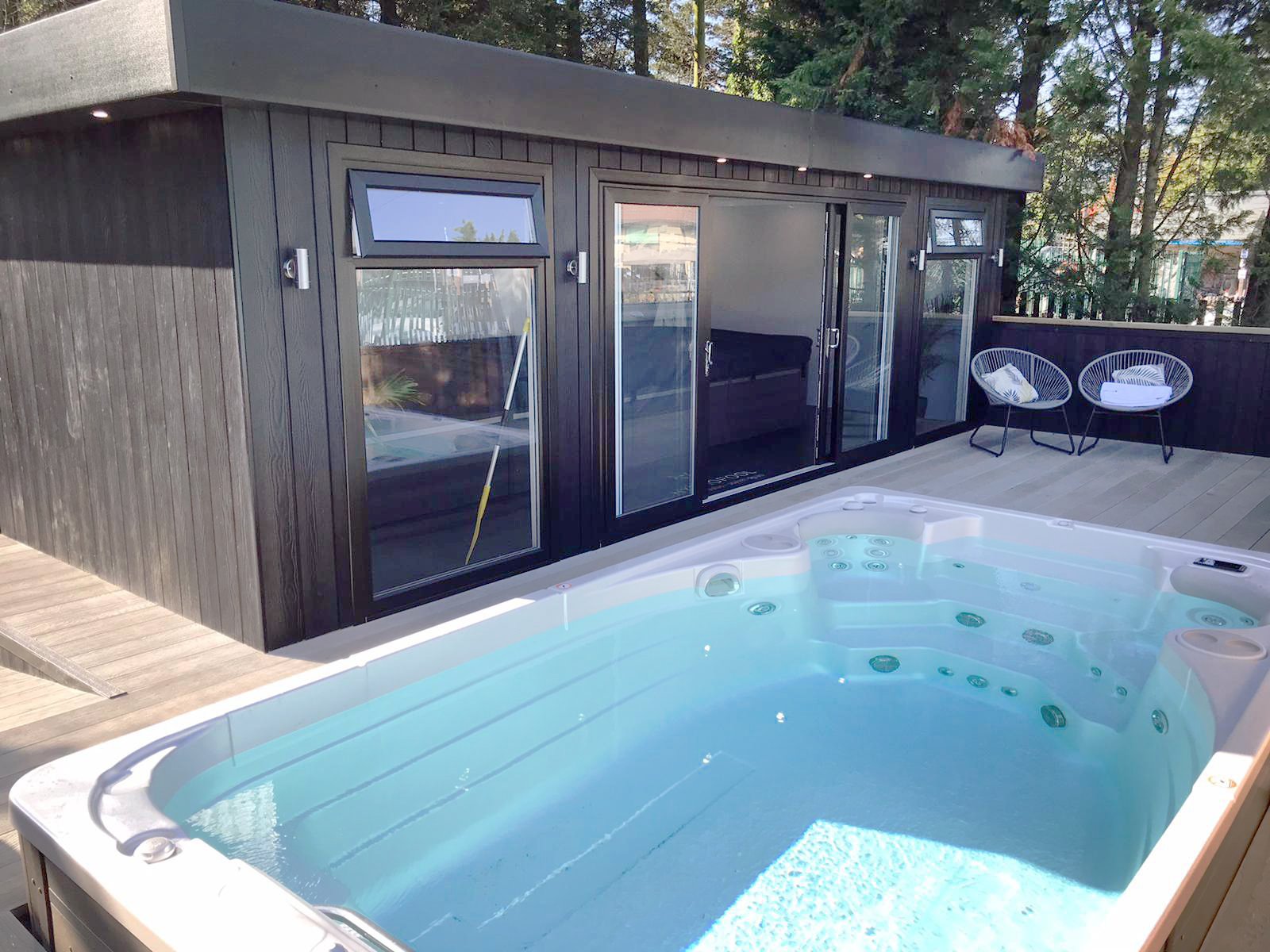 75 Years Combined Experience
What we do is backed by 50 years brand experience from Hydropool. Hydropool Hot Tubs originated in 1970 as a commercial swimming pool company, entering the hot tub market in 1978 and, by 1980, Hydropool began manufacturing their own hot tubs in Toronto, Canada, hand crafted by experienced designers. Hydropool are now into their third generation creating fabulously relaxing hot tubs.
Hydropool's origin, as a swimming pool company, is important. The hygiene standards of a swimming pool are embedded in the DNA of Hydropool's hot tubs. Thanks to the self-cleaning, filtration and purification systems, the water in the hot tub that you buy from us will be as clean as that at the pool at a luxury health club. In fact, as part of your aftersales experience, you can even bring a bottle of the water from your hot tub to our show-site and we'll test it for you (but we'll also talk you through how you can do this at home!)
We're with you all the way. Full support, exceptional aftersales care and, in the unlikely event that you have a problem, the Hydropool guarantee is represented here in the UK, meaning no wait for replacement parts to be shipped from overseas.
Hydropool Midlands' parent company, Cabin Master, was built on the same ethos and has 25 years' experience delivering customer satisfaction. This is what sets us apart.
So, do you want to buy a boxed product and a user guide?
Or do you want to buy 75 years of combined passion and experience and peace of mind for the future?